Getting Started
With over 25 years of experience Pro Tunnel and Trench has a reputation of excellence in the industry and our aim is to differentiate ourselves from our competitors by providing outstanding workmanship and service.
We specialize in manual excavation of sewer, water and electrical lines in addition to offering a full range of trenching and tunneling services. Our capabilities extend beyond trenching and tunneling to encompass excavation, retaining walls, drainage lines as well as cutting, removing and replacing concrete and asphalt.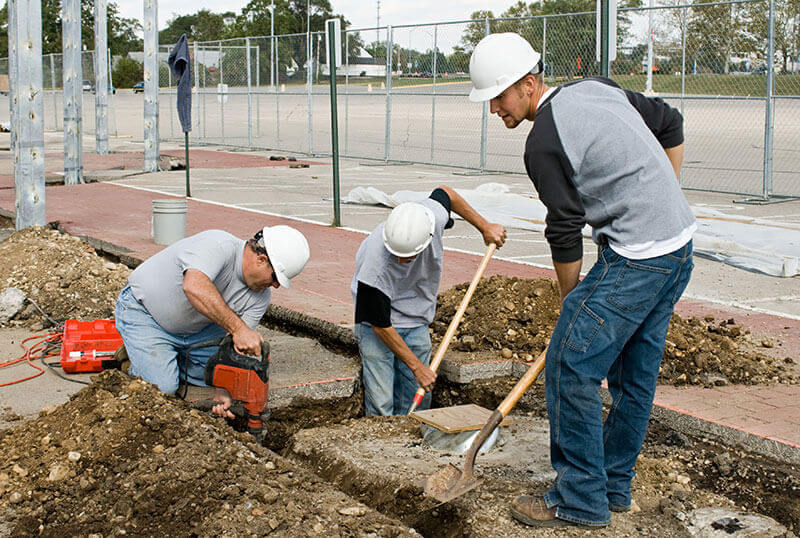 TUNNEL AND TRENCH SERVICES
Access Holes
Tunneling (in rock or under sidewalk)
Trenching
Holes / Pits
Concrete Repair
Excavation
Digging
Backfill/Slurry Flowable Fill

Pro Tunnel and Trench strives to provide cost effective, on-time and high quality work; focusing on remarkable customer service and professionalism. We will provide prompt, accurate answers to all inquiries or concerns and offer suggestions which may improve our customer's final outcome. You will find our values exceptional, our work thorough and our integrity a refreshing change from the standard fare of companies and customer service you may have come across. We understand the difficulties a customer faces when choosing a contractor, because each and every one of us at Pro Tunnel and Trench are customers too. We know what you go through when trying to get service from contractors, and so we strive to give you exactly what you want "GREAT SERVICE".